Janet....
"The heart that has truly loved never forgets....*"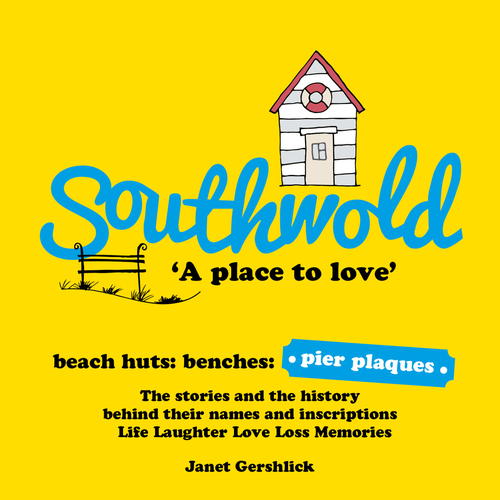 Southwold 'A place to love' has almost 200 pages packed with the stories and histories behind the inscriptions on its colourful beach huts, its many benches and on those small brass plaques on Southwold pier.
The stories will both delight and inform.>
Life Laughter Love Loss Memories
Reserving A Print Copy
To reserve/request a printed copy (signed if required) of 'Southwold - A Place To Love' please email Janet with your details:
Please Enable JavascriptThis is a limited print run.
Your email will not be shared with anyone else in any way.
Please add P&P £1.51 to each copy of this limited print run. Total cost - £11.50
'An Author's Guide to Writing'
To register for a Zoom meeting with Janet called 'An Author's Guide to Writing' please email Janet with your details:
Please Enable Javascript This will be on Thursday September 17th at 7.30pm.
There will be a small charge of £4.
Full details given in reply.
Southwold Book Signing
In August and September (weather depending) Janet will be signing copies of 'Southwold - A Place To Love' in various locations in Southwold including Gun Hill Kiosk, North Parade Kiosk, Harbour Cafe and Suzie's Cafe along the promenade - and The Box (pop up bakery opposite Marks fish and chip shop) and a central location in Southwold High Street.
Please come along to say hello! There will be copies for you to browse and Janet will be happy to sign purchased copies.
Safe distancing will be required and hand sanitizer will be provided.
She looks forward to meeting you...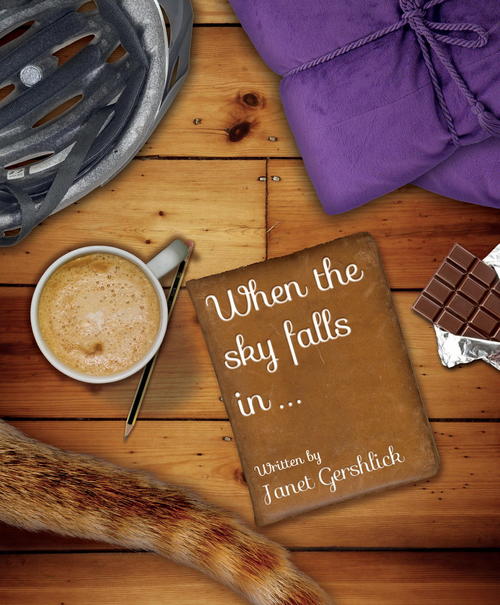 With its mix of passion, insight (and a little humour), the story of 'When The Sky Falls In' unfolds to evoke powerful emotions, thoughts, ideas and questions about life and loss.
'One of the most moving, honest and genuine accounts of loss I have ever read'
'This book, about the grief of losing a parent, is honest and raw and straight from the heart. Everyone of us who has ever lost anyone dear to us can relate to it... but it is also ultimately life affirming and energising.'
'I cannot imagine a closer relationship between mother and daughter. Janet hopes that anyone who has been through a relationship loss can relate to it.'
Author Sheila Lowe